Career Tips
5/26/2017 by Ed Bradstreet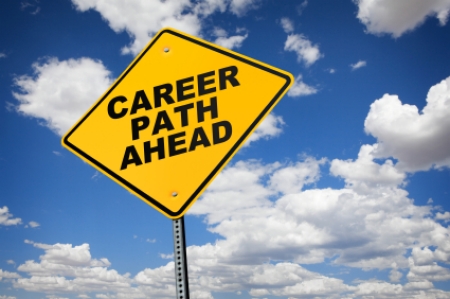 Business challenges the best, brightest, and most company-faithful employee. Career planning is a myth in comparison to a couple of decades ago due to all the changes in the organization (i.e., outsourcing, acquisitions), leadership, and competition. There will be more employees changing jobs in this current decade than the last two decades combined. Collegiate graduates are expected to have 12-15 employers during an average 35-year career due to acquisitions, changes in leadership, re-engineering, outsourcing, funding, competition, relocation and a myriad of other factors. The chance of being employed by your current employer at the end of this decade is
ESTABLISH SHORT TERM GOALS
Think of this as your "TO-DO" list for refortifying and adding sustained value to your career. Create a list of goals that are critical to enhancing your value for current employer, team, customer, role and/or self. Acquire new competencies, update your skill set, invest in education, and establish new relationships and so on. The key is adding value. Establish a timetable for each goal and refresh your goals every 4-6 months.
GET IN SHAPE
Think of yourself as a "career athlete" that needs to be conditioned and fined tuned. Key to career advancement is strong organizational skills. Look at each goal as a project and break it down into components or manageable mini-projects. With each successful completion of a project, confidence will build and you will complete your goals.
EXPAND YOUR ROLE
Seek out your superior(s) and offer to assume additional responsibilities. This will establish two benefits: first it will demonstrate your willingness to help out and redistribute the workload and second, it provides additional expertise that could be valuable in the future. Often the best opportunity to contribute is in support of corporate or department goals that mean others will recognize your achievements. Another possibility is to accept responsibility for mentoring another employee.
REINFORCE YOUR NETWORK
Out of sight, out of mind. Everyone needs a network. The key is to be exposed to the people who have influence with the level of authority that you would potentially report to. These are people who are often external to a company and are viewed as resources. Networking isn't just about getting a new job. Consider it as a source for business intelligence and an opportunity to be visible and learn. The quickest way is to join a professional association, participate in a Chamber of Commerce function, or attend a seminar. Another key to career success is being visible.
DRESS FOR SUCCESS
Image is important. Too often appearances detract from the values, knowledge and abilities that you want to exhibit. Identify appropriate business attire that is more indicative of the level you seek. Observe the attire of those more successful than yourself.
PROTECT THOSE REFERENCES:
Life is demanding and time passes quickly. Before you know it, another year goes by. People relocate, get married, and change employers, email addresses and telephone numbers. Companies relocate, merge, disappear, outsource, and reorganize. Records get lost. References vanish quickly. Guard your references and stay in contact with them 3-4 times a year. Everyone needs quality references and you need them more than they need you.
BE FLEXIBLE & POSITIVE
Change is an opportunity to contribute. Be open to change. Look for new challenges and assignments where you can develop new skills, attain new knowledge, and showcase your abilities. Stay positive and upbeat even under pressure. Be recognized as a team player and/or leader that provides quality results.
UPDATE YOUR RESUME
Even if you are happily employed, update your resume semi-annually. Resumes are used externally when applying for leadership roles in civic organizations, application in many professional associations, and for new employment. Internally, executive management to select talent for projects or promotions can view your resume. Make sure you list new skills and educations as well as recent contributions and accomplishments.
BE SELECTIVE
Career development is an annual mission. If you start to search for new employment, be premeditated and selective. The three most important criteria of any search are: company, culture and opportunity. Company goes beyond products & services, size, locations and history. Understand how the business functions and is organized. What changes have impacted a business over last three years (i.e. leadership, competition, market growth/erosion)? Determine what distinguishes the company from others. Analyze where the company is in their life cycle.
Culture is not always obvious. Attempt to understand what motivates the company. Discover how leadership manages and communicates. Whether a matrix or straight line structure, how will your performance be measured? Does the business reinvest into human capital through education and resources. Understand why and if employees are loyal. Observe whether other employees are energized and encouraged. Ask what are the three most important reasons why employees stay with the company. Validate opportunities to contribute beyond the job description. To be career driven, one must understand short term (1-6 month) and annual objectives of the department, division and company. Evaluate the opportunity for personal growth and reward.
BE CAREFUL
Read the fine print when filling out employment or disclosure forms. Review closely disclaimers or legal releases on security, background or reference checking. There are many examples of confidential searches being totally exposed due to signing off and giving approval to check references of current employer.
Remember, only in a dictionary does "success" come before "work." If you want your career to mature, then you have to initiate processes and efforts that will support career growth. Be smart, plan wisely, and make it happen. Employ career wisdom. Know what you want to do, learn how to do it, and then have the virtue to accomplish what you want to do.