---
Tuesday, July 1, 2014 by julie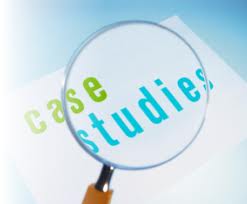 SITUATION - Partner in a Connecticut based law firm contacted B&B regarding a challenge in a privately-held business. The Partner made an introduction to the President of the a niche manufacturer and asked if we would assist. The infrastructure of the business was not keeping up with the revenue growth and quality issues were on the climb, and productivity and on-time deliveries were not meeting targets. The company had made investments in new capital equipment but were not getting a return on their investment. Quality issues were directly associated with production inefficiencies. Revenues were growing but business valuation was suffering and profits were declining.
ACTIONS - B&B met with the President, learned about the history and evolution of the business, the organization structure, and the order management and production flow process. B&B asked a lot of questions that provided insight on procurement of commodity based materials, product development, quality issues, run rates, manufacturing capacity, open orders on the floor, bottlenecks, quality issues, margins, leadership at various levels, systems integrity, metrics management, impact on margins, profitability by key customer, supply chain, culture, demand planning, S&OP, and so forth.
RESULTS - B&B recommended a change in leadership, hire a new Director of Operations. B&B partnered with the President to define criteria and evaluation process. From start of search to final acceptance was 28 business days with a total of five on-target candidates being presented. Once aboard the new Manufacturing Director was able to streamline productivity, eliminate nagging quality issues, and improve on-time deliveries to 97% within a six month period.