Recent Completed Searches
6/15/2018 by Bailey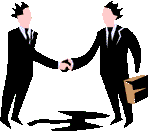 2nd Quarter Completed Searches:
VP Finance for a $20+M multi-branch building services division that is expanding organically at 15+% annually and is looking to acquire competitors in southeastern USA.
Lead Accounting Manager for a global business that partners with medium to large corporations, universities, state governments, and investment firms on technology strategies and deployment.
Senior Accountant for a leading Regional CPA Firm.
Senior Marketing Manager for a fast-paced, nimble and expanding division of a global, multi-billion dollar company.
Senior Accounting Manager, Sales & Use for an international company with a significant reputation, established product ingenuity and a history of strong company performance.
Senior Accountant for make-to-contract manufacturing company that is headquartered in Connecticut.
Vice President & General Manager for a multi-site leader in machined components for global OEM customers such as GE, John Deere, Halliburton, Westinghouse, Dewalt and Caterpillar.
Human Resources Director for a profitable and expanding developer, manufacturer, and marketer of products used for commercial and consumer applications
President of Bank Capital for a global bank that has a boutique, entrepreneurial environment and is looking to scale beyond it's over 2000 customers across multiple lines that it currently serves.
VP Finance for a company whose parent is a global, PE backed, ranked #4 in their market niche worldwide, and has completed 10 acquisitions in USA over last 18 months.
VP Finance for $20M multi-branch building services division that is expanding organically at 15+% annually.
General Manager for a privately-held manufacturer of engineered products in the Hackensack-Teaneck area.
Project Manager for a B2B that manufacturers (internationally) and distributes business products over 80,000 customers in USA.
Process Engineer for a company whose investments in infrastructure on processes, training, and capital equipment have improved productivity, broadened technical capabilities, and attracted global customers.
VP Finance for a profitable and established multi-state B2B/B2C with recurring revenues.
Production Supervisor for a consumer products business which manufacturers and distributes to Big Box, regional retailers, & niche consumer markets.
Category Manager for an established global leader in the technical marketplace, offering more than 100,000 state-of-the-art products.
Regional Sales Director - Restaurant Solutions for an industry leader and global manufacturer who develops innovative technology/capital equipment that is utilized in the restaurant industry.