Candidates Are in the Driver's Seat
5/24/2019 by julie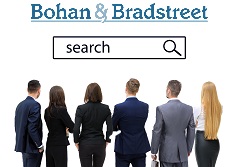 Acquisitions, geographic expansion, infrastructure investing, product development, technology advancements, and a host of other initiatives to strategically grow revenues and increase valuations are common place…..and talent is needed to achieve these goals. Job churning has slowed down and that, coupled with increasing retirements and lack of employer hiring and development, has shifted the pendulum back to the employee. The average tenure of employees in three age groups ranging from 25 to 54 years old have all increased. The quit rate is a historically low 1.8%.
Technology has made a huge advance and employees that have not invested in developing their technical skills and gained highly valued experience are at a major disadvantage in today's market. The needs of hiring companies are more commonly not aligned with the long term unemployed OR tenured employed with stale experience. In many categories the demand outweighs the supply and availability of talent due to business evolution and technology. The accent on hiring is that candidates must be specialists with "current" or "advanced" skills required to meet performance criteria OR come from a direct competitor.
Average annual increases are 3% and the lure to change employers is not just about more compensation, better benefits, or a promotion. Social media has provided the employee with a vehicle to reference check a prospective employer and assess culture, leadership, stability and career pathing before signing up. Companies are now marketing their opportunities to attract talent and investing in training, upgrading benefits, and developing career pathing for top 8-10% of employees. The career choices for top talent are wide, deep, and rewarding. Navigating and properly weighing the career choices are confusing while retaining and securing talent is a major challenge for small to medium size companies with ambitious growth plans.
B&B partners with clients on search strategy, validation, and acquisition of talent and counsels candidates on career choices and expectations.