B&B Ranks Up on 2020 Forbes Best List!
6/5/2020 by Bailey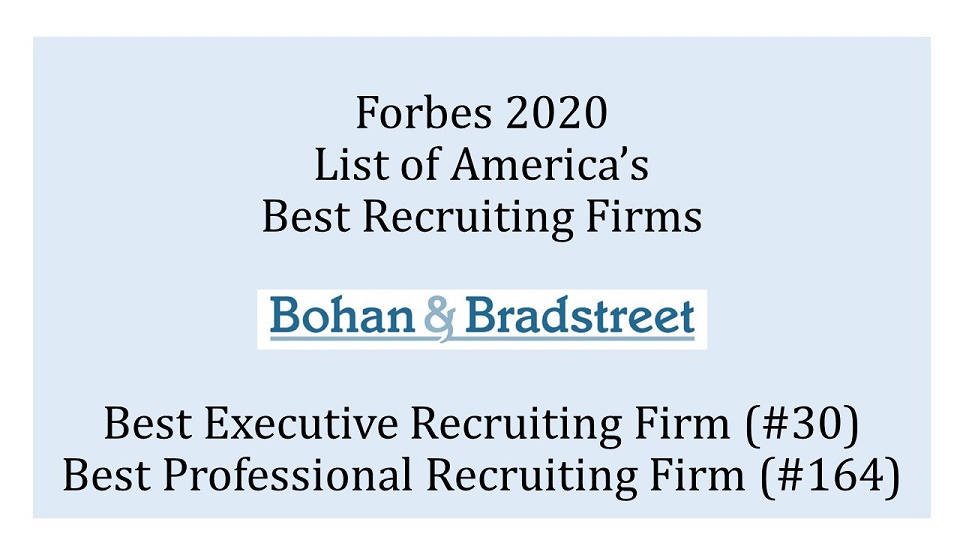 We have been recognized as one of America's Best Recruiting Firms in 2020 in both the Executive and Professional/Specialist Search category. This is our third year in a row being recognized in both categories.
For the fourth year,
Forbes
has partnered with market research company
Statista
to compile a list of America's best recruiting firms. The list is broken into two categories: the top 200 executive search firms, which specialize in filling positions with salaries of at least $100,000, and the top 250 professional search firms, which focus on filling positions that pay less than $100,000.
Statista surveyed 25,000 recruiters and 5,000 job candidates and human resources managers who had worked with recruitment agencies over the last three years.

Click on the link to learn more: