B&B Named to America's Best List 2021!
5/10/2021 by Bailey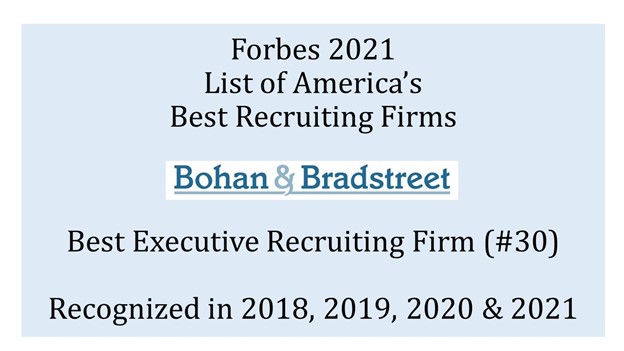 We have been recognized as one of America's Best Executive Recruiting Firms in 2021!!
Forbes partnered with market research company Statista to find the best executive recruiters with its annual ranking of America's best executive recruiting firms—the top 200 executive search firms specialized in filling positions with salaries of at least $100,000.
Click on the link to learn more:
https://www.forbes.com/best-executive-recruiting-firms/#2f2d7a3929be