Celebrating Julie Briggs!
8/19/2022 by Bailey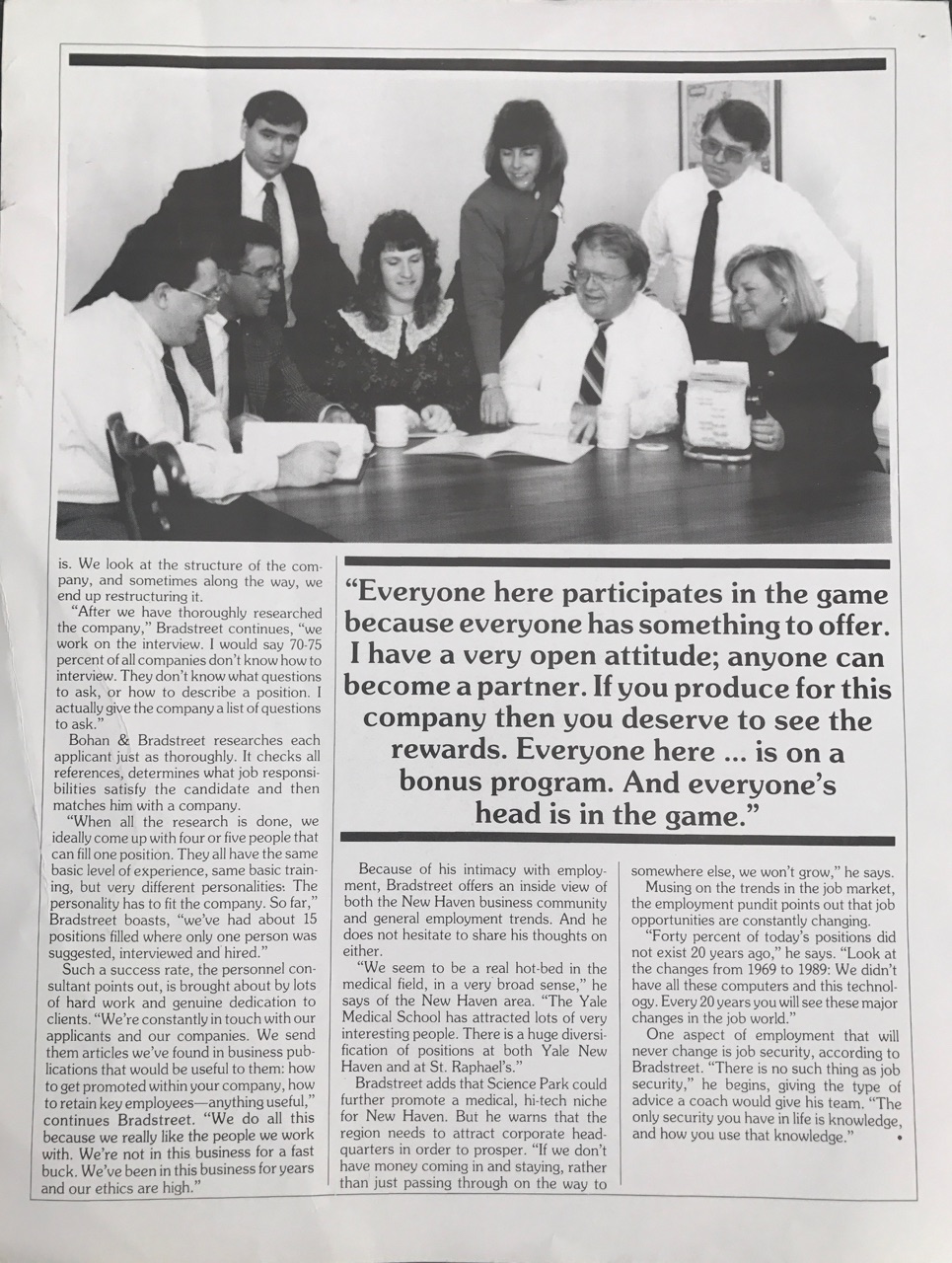 In this early eighties article from Business Digest, Julie can be seen seated at the table surrounded by the recruiting team.
Julie Briggs marks 34 years with Bohan & Bradstreet! She is the cornerstone of the company and has a hand in every aspect of the business. Her dedication to the company and the team is above and beyond day in day out, year after year. We celebrate her and appreciate all that she does for B&B!