New Searches for February!
2/3/2023 by Bailey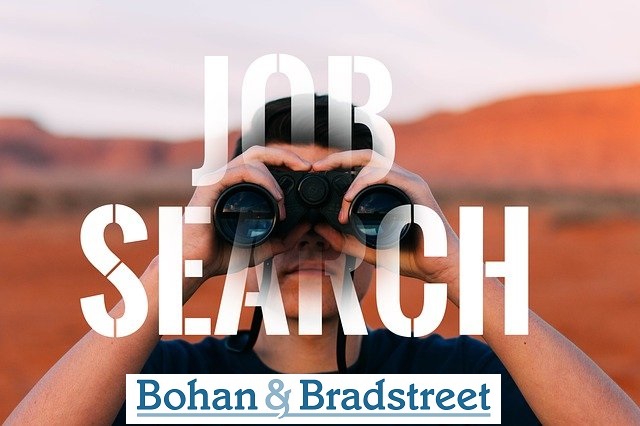 Vice President Operations, Milford, PA
VISION: Good News/Bad News. First the Bad News: fast paced, contract manufacturer needs a proactive business leader to improve EBITDA and lead growth. Now the Good News: Global parent; empowering culture; strong customer base and backlog; innovative product development; continuous improvement advocator; loyal employees; commitment to supporting customer satisfaction and employee safety; reinvestment in infrastructure; and organic growth through product innovation and new customers (B2B). REWARD: $230,000 to $280,000 DOE plus 25% bonus, upside potential, excellent benefits, & LTIP.
Project Engineer, Newington, CT
VISION: Leading medical device manufacturer in business for over 30 years and privately held. They are a top-tier, global FDA-regulated manufacturer of medical devices and components with a modern, clean, and safe facility with state-of-the-art equipment headquartered in central Connecticut. REWARD: $75,000-$85,000 DOE, excellent benefits, including 401k, health/dental, vision and paid time off. Local candidates only please.
VP Finance, Wallingford, CT
VISION: Every successful business has differentiators. This privately held B2B manufacturer has grown to over $250M due to ingenuity on product design, quality, and OTD. Leadership has invested heavily in infrastructure (i.e., capital equipment, technology), employee wellness, and customer satisfaction. This is a make-to-order and highly automated manufacturing operation with multi-plants. REWARD: $240,000 to $280,000 plus 20-40% bonus, excellent benefits and great culture.
General Manager, Oakland, NJ
VISION: Lead a P/L for a strategic business that targets personal and health care markets. Due to business development, backorders, capital investment, and product innovation, this SBU is poised to doubled revenues over next 2-3 years. Great customers, unique capabilities, and strong customer satisfaction backed by a global parent. REWARD: $230,000 to $260,000 plus 25% target bonus, LTIP, and excellent benefits.
National Sales Manager, Meriden, CT
VISION: Parent (family-owned, multi-generational) company is based out of Europe, has over 300 million (Euros) in annual sales, 1500+ global employees, and 13 production facilities worldwide. Parent company has made 10 acquisitions in the last several years to build capabilities and expand footprint. Parent company has invested in new corporate websites, product guides, marketing materials and more to support lead generation and commercial activities. North American Headquarters is in Connecticut and the parent company has invested millions ($) in new capital equipment, new production lines, and technology/systems in the Connecticut facility. In 2023, the North American plan is to grow top-line sales by 30%. This is a combination of make-to-order, make-to-design, and make for inventory. REWARD: $120,000 to $150,000 DOE plus incentives/commissions.
Quality Engineer, West Hartford, CT
VISION: World-renowned producer in specialty chemicals and equipment for over 40 years with expertise in diverse markets (automotive, medical device, consumer products, aerospace) is seeking an experienced Quality Engineer to ensure products fully meet quality & compliance standards. REWARD: $78,000-$98,000 annually DOE, eligible for up to 5% bonus and an excellent benefit package. Company is known for promoting from within!
Automation Engineer, Guilford, CT
VISION: If you are looking for world class manufacturing, product ingenuity, and upside potential…..then keep reading. This company has partnered on the design and manufacturing of engineered products that are critical to capital equipment performance (e.g., dialysis, transfusions, propulsion, lubrication). Their customers are global OEMs that are on the forefront of new product delivery. This client has shown consistent growth and is constantly exploring new markets for their innovative product lines. REWARD: $100,000-$125,000 DOE, plus profit sharing, excellent benefit plan and upside potential.
Process Engineer, Schenectady, NY
VISION: Large global industry leader with a product portfolio that supports customer product platforms within the food & beverage and pharmaceutical spaces. Commitment to innovation, sustainability and growth in the market! REWARD: Target salary $120,000-$130,000 plus 10% bonus and excellent benefits.
Director, Customer Service, Chatsworth, CA
VISION: Retained search. New role in expanding contract manufacturer for personal care and cosmetic markets. Customers range from emerging brands to Fortune 500. SBU has more than doubled revenues over last six years through product innovation, additional customers and geographical expansion. Parent company is North American based with international operations in Europe, Far East, and Latin America. This is a fast pace, proactive and empowering setting. REWARD: $170,000 to $210,000 DOE plus 15% bonus and stock options; relocation offered.
Senior Financial Analyst, Meriden, CT
VISION: Center stage financial planning and analysis role in a global manufacturer that loves to promote and mentor! Join a $125M SBU. Be mentored by Director and partner cross functionally with SBU Controller's, sales, and operations to include manufacturing, R&D, distribution centers and regional sales offices. REWARD: $85,000 - 120,000 (depending on experience) plus 5- 10%+ target bonus.
Financial Analyst, Naugatuck, CT
VISION: A high volume metal fabricator supplies precision finished products for consumer and industrial OEM markets. Strong P&L and B/S performance in 2021 with long term customer contracts securing that run rate for 10+ years! Controller is seeking a "key go-to" accounting/analyst lead in the cost accounting, inventory and operations area. REWARD: $70,000 - $95,000 (depending on experience and excellent benefits).
Commercial Real Estate Accountant, West Hartford, CT
VISION: Well established commercial real estate company is expanding the accounting team! Family oriented interactive professional culture that hires, retains and develops it employees. We hire to retire mentality! Very stable real estate portfolio with no vacancy issues. REWARD: $70,000 - $90,000 plus 5 - 7 ½ bonus. Solid company benefits including health, disability, Excellent 401k match and any other perks and flexibilities. No overtime required.