---
Friday, January 18, 2019 by julie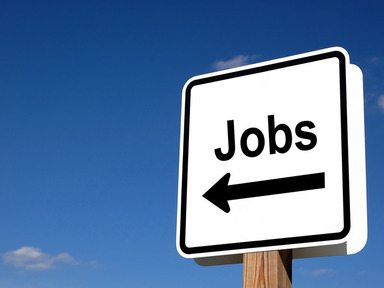 General Manager, Bridgeport, CT
VISION: Highly reputableand profitable consumer service company serving New England customers isseeking its #2leader reporting to the President. Must be committed to presenting ideas which foster organic growth via new sales channels and business partnering agreements. Have full P&L responsibility for business development and marketing responsibility to expand this contract based business. Very entrepreneurial setting with a best practices mindset! Family oriented culture with a history of attracting, developing and retaining its leadership!
Senior Accountant with Upside, New Haven, CT
VISION: Entrepreneurial setting….lot of energy, optimism, and upside potential. Company has over 50 employees and will top the $100M in revenues within next 18 months. New role due to growth. Looking for upside potential and a contributor who can communicate with non-financial teams (e.g. sales, operations, product development) and is willing to provide accounting and financial analysis support in a variety of areas.
Research & Development Director, New Haven, CT
VISION: Center stage role within an emerging healthcare products manufacturer that targets physicians, major retailers, and spas. Report to retiring R&D Director….ideal for someone with hands-on leadership skills, upside potential, and product ingenuity and development experience who is coming from a prescription or OTC FA-approved products setting (e.g. cosmetics, creams, emulsions, exfoliators, gels, lotions, lubricants, moisturizers, ointments or related products.
Quality Manager, New Haven, CT
VISION: Reporting to the President, the Quality Leader will be empowered to champion a Culture of Quality through partnerships with customers and the embrace of all employees. This is a multi-site business with extremely quality-focused customers that requires a hands-on Quality Leader who is a problem solver and excellent communicator, bringing all resources to bear in solving complex issues. Lead a talented team in the ongoing development and execution of quality strategy and the pursuit of continuous improvement.
Sales Engineer Manager, Branford, CT
VISION: Privately-held, manufacturer completed a merger in 2018 and now is looking to grow 3X in the next 5 years organically and inorganically. The owner has committed to build a local, state-of-the-art facility locally, breaking ground in 2019. Company has a Revenue/Employee ratio close to $1 million per employee. Company recently added 3 new critical roles to support growth. Company has recently installed 2 new business applications with an ERP upgrade slated for 2019.
Latin American Commercial Lender, Hartford, CT
VISION: Executive team is extremely established in this marketplace. This is a high-touch, direct access model that focuses on customers with annual sales between $10 and $100 million ("Middle Market") and a focus on cross-border investment. This is an entrepreneurial setting, so need someone that can be hands-on and likes to collaborate.
Join a global commercial bank with over $200 million in lending assets
Average loan duration is between 8 to 10 years and the portfolio has strong loan performance (risk adjusted returns)
The company will be moving to larger space and will increase headcount by 20% in 2019 to support growth
This is a performance management driven culture with robust incentive programs
Gain expertise across 9 key sectors and multiple global markets
Work directly with the Government of Mexico