---
Tuesday, May 19, 2015 by julie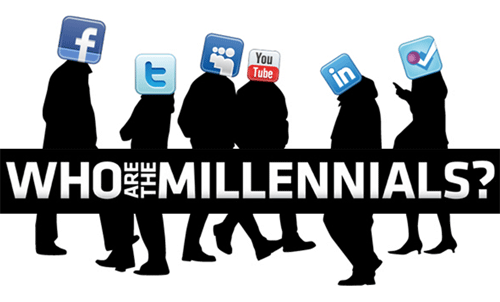 According to a recent "Herman Trend Alert" by Joyce Gioia, Strategic Business Futurist, with data provided by a Futurestep study,

money doesn't talk to Millennials

.

"They used to value money over all of the other aspects of employment. Now, Millennials are 'placing greater value on understanding what a company stands for and how, as employees, they can play a role in growing the organization into a better, stronger brand'. When asked what matters most to employees who are part of the Millennial generation the greatest number of respondents (23%) said it was 'the ability to make an impact on the business', followed by 'a clear path for advancement' (20%) and 'development and ongoing feedback' (16 percent). Income came in at fourth place at only 13%. When executives were asked "what makes Millennials 'choose one job over another', more than a third (38 percent) said 'visibility and buy-in to the vision of the organization' while 28 percent said 'a clear path for advancement'. 'Job title and pay' came in third place at 18 percent."
At Bohan & Bradstreet, our recruiters are taking into account the new priorities of today's young workforce by partnering closely with our clients to clearly communicate opportunities to contribute to the big picture while fostering advancement and personal growth.