---
Monday, February 11, 2019 by Bailey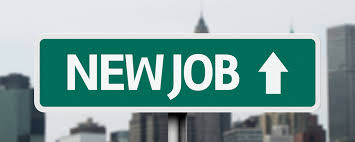 Director of Continuous Improvement
Bethel-Danbury-Newtown (CT) Area
Exclusive. Profitable and expanding B2B with sustained growth due to geographical expansion, new customers, and multiple acquisitions. This is a new role reporting to C-level and will lead and orchestrate initiatives that will improve business processes, efficiencies, systems, and controls. Join a decentralized business model with 70+ SBUs across North America and Europe. Partner across total company. The goal for this role is to identify and lead opportunities to improve financial and operational efficiency that will improve profitability and support continual growth. This will include evaluating all functions (e.g. accounting, human resources, supply chain, operations, fleet management, and contracts), making recommendations for change, leading projects and managing business applications. This will encompass:
(1) Moving additional functions to existing shared services
(2) Outsourcing functions to 3rd parties if that is the best solution
(3) Automation of processes to eliminate time and improve quality
(4) Technology upgrades and enhancements
(5) Process improvements evolution
This position will assist in developing a road map acting as a subject matter expert, internal consultant and business leader. Assist in the development of measurable goals and provide training, coaching, tools, and leadership to support change, process improvement, and evolution.
Drive continuous improvement across all operations to achieve results.
Lead all shared service operations and facilitate 3rd party resources
Utilize Pareto analysis and other tools to identify areas with opportunity for significant improvement. Develop and facilitate implementation of plans to improve areas where major opportunities exist. Prioritize efforts of significant impact and tactical benefit for operations metrics and profitability gains.
Work closely with key stakeholders to establish metrics and time lines. Assist with communication of expectations, deliverables, goals, etc., when necessary, to drive desired outcomes and promote successes, when achieved.
Partner on assessments to evaluate understanding, thinking, & implementation of existing and proposed practices, tools, processes, & policies. Apply knowledge to develop corporate & operational opportunities and help to establish priorities. Communicate assessment results & opportunities to all stakeholders.
REQUIREMENTS: BA/BS required; MBA a plus; Six Sigma certification highly desired. Candidates must come from multi-location lean manufacturing, distribution or B2B services with over $500M in revenues. Candidates must have lead change and process improvement initiatives that increased efficiency and profitability. Candidates must have strong ERP experience. Looking for that advisory and/or consultative personality capable of convincing the need for change and then leading the transition. Local candidates only.
REWARD: $170,000 to $200,000 plus 20-30% bonus
If interested, please email Ed Bradstreet, Search Partner, at ebb@bohan-bradstreet.com