---
Friday, October 5, 2018 by julie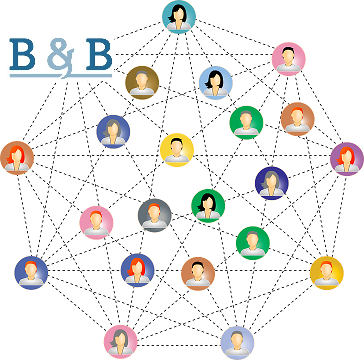 B&B has had the pleasure of partnering with some clients for 10-20 years. The relationships built over time allow us to watch our client companies evolve and our placed candidates thrive ands prosper. Equally as pleasing is the introduction to new clients through referrals. The following are a few of the new clients B&B has gained in recent months and we look forward to securing top talent for each:
1) Publicly-traded, biotechnology company whose product pipeline is maturing toward commercial stages and it just opened a new state-of-the-art manufacturing facility in the Midwest. The company added several key executives to its leadership team and Board in 2018 and they are looking to grow headcount by over 50% in the next 12 months.
2) Regional, well established public accounting firm with multiple locations that is looking to hire promotable CPAs with partner upside.
3) Healthcare product manufacturer has introduced new products, increased revenues, reinvested in their infrastructure, expanded into global markets, and more than doubled EBITDA in the last 3 years. The CEO is looking for a hands-on business partner to lead manufacturing and warehousing functions.
4) Expanding professional services firm with global and Fortune 500 clients. The business has organically grown and reinvests in their infrastructure. The leadership wants to fortify succession planning and add a key executive to partner on strategy and growth opportunities, ensure governance of core values, and be a hands-on leader for all financial, HR, IT, and business administration functions.
5) Innovative biomedical research and clinical care start-up, pursuing drug approvals in the EU and US is looking to add to a collaborative, global team that operates in an open culture, and is focused on developing solutions to previously unmet patient needs.