---
Monday, March 18, 2019 by Bailey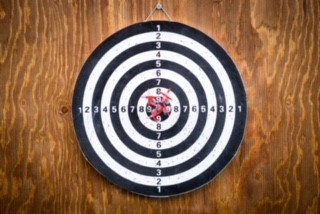 For over 30 years, Bohan & Bradstreet (B&B) has been the external HR business partner to executives of emerging to mid-size businesses on the attraction of talent. Companies range from start-ups and family-owned companies to private equity funded and publicly-traded subsidiaries and acquisitions. We have seen it all including confidential replacements, additions, upgrades, promotions, change in operations, and newly created roles to growth and expansion.
The key is identifying the bull's-eye for each search and that is a combination of hard and soft skills, business background, and critical differentials. B&B partners to define realistic expectations for all components including role responsibilities, short term goals, key soft skills, compensation, how to assess the candidate(s), and interviewing and selection process.
Once all parties are in agreement, the following happens:
CEO of privately-held manufacturer of engineered products hired a VP Operations in less than 4 weeks….B&B teamed to define role, opportunities for improvement, compensation, soft skills, requirements and preferences…..CEO interviewed one candidate, made offer, and had an acceptance
Board of non-profit organization sought a new Managing Director to attract funding and expand operations and services….Board had never done this before….B&B partnered on role description, scorecard, compensation, soft skills, leadership style, key criteria, and pluses….Board interviewed three applicants, made an offer, and had an acceptance within 6 weeks
CFO of private-equity funded roll-up needed to add two senior level financial professionals, one for corporate accounting and treasury; the other for financial planning, analysis, and process improvements….no job descriptions existed….B&B defined role, goals, reporting structure, compensation, soft skills, and evaluation process….CFO interview two candidates and hired both within 4 weeks of initiating the searches
Owner of privately-held manufacturer of electro-mechanical products had a long term General Manager who was not meeting expectations….B&B teamed with owner and Board to identify all parameters, interviewing strategy, and search milestones to meet goals and expectations….owner interviewed three candidates, made an offer, and on-boarded new GM within 7 weeks.
Emerging biotechnology company was ready to start the commercialization phase and needed to hire a COO/CFO to raise additional capital and lead all business administration functions….B&B met with CEO and angel investors to define goals and requirements, create a compensation program, and define search deliverables….CEO interviewed three applicants and hired the 1st candidate within 5 weeks of starting the search.