---
Tuesday, April 8, 2014 by julie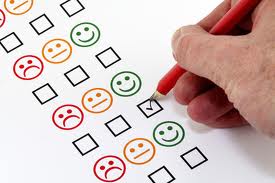 FUN FACTS:
We were recently selected to lead three Chief Financial Officer (CFO) executive searches; one with a private-held consumer products company located in Connecticut, one with a privately-held global manufacturer of industrial products located in Connecticut, and one with a private-equity infused precision machine component manufacturer located in Illinois. Our team presented to the board of directors for each company and consulted on competitive compensation, an insightful interviewing process, and efficiencies on the search and selection process, including the development of a scorecard to measure each prospective candidate.
In 2013, we averaged 42 calendar days to complete a senior staff/executive level search (signed client contract date to candidate acceptance date); 68% of our placements in 2013 were for executive level searches (base salary greater than $100,000). Our process is very consultative and comprehensive. The better we know the client, the more efficient we can complete the search.
Since the start of 2014, we have been selected to support senior staff and executive searches with 7 companies that we have not worked with in our 27 year history. How can we help your company meet business goals?

When reviewing our 2012 and 2013 senior staff to executive level placements, 36% were in the Accounting and Finance discipline, 21% in the Marketing and Sales discipline, 19% in the Engineering, Operations, and Supply Chain discipline, 14% in the Information Systems/Technology discipline, and 10% in the Human Resources discipline. Our consultants bring over 150 years of applied business experience in multiple functional disciplines and business sectors; they average 18 years of applied business experience prior to joining B&B. How can we help you and/or your company meet personal or business goals?
—In an independent customer satisfaction survey (Open Ratings – Past Performance Evaluation Survey (Dun & Bradstreet Company), we ranked top quintile when compared to other national search firms. Click here to read more.