---
Tuesday, December 15, 2015 by julie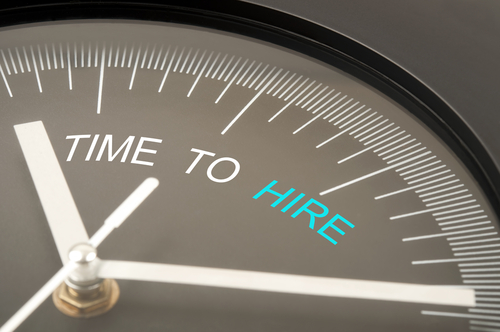 The DHI Group Inc.time-to-hire index, a measure of the time it takes U.S. companies to fill jobs, rose to a record 29 working days in July.
See the below excerpt from the September 2015 article in the Wall Street Journal.
"The latest trend in hiring has a lot in common with speed-dating.
Fed up with recruiting that takes weeks or months, employers are experimenting with ways to take on new employees in a matter of days or even hours. Chipotle Mexican Grill Inc. made a highly publicized push last week to hire 4,000 workers in a single day, and other technology and media companies are accelerating the way they woo and acquire talent, from entry-level..."
Click here to read the full article.
Let B&B take the guess work out of the equation. We deliver "finalists" to you and help "sell" your story to candidates. We serve as an extension of your brand and business model.