---
Friday, September 28, 2018 by julie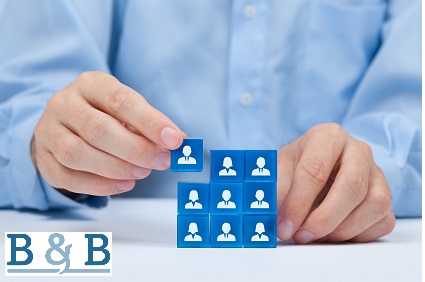 To find talented candidates that deliver, B&B delves deep into understanding the company structure and short/long term goals. B&B wants our candidates to have opportunities to succeed and also for our clients to achieve their goals with the talent acquisition. Therefore, our initial discussions can change the scope of the search. Here is an example:
SITUATION - The business model for a Connecticut OEM had shifted from a vertical manufacturer to more reliance on contract manufacturing and assembly operation with a more demanding supply chain element. Information systems and technology were underutilized and dated.

ACTIONS - The CEO and CFO initiated a call to B&B to potentially recruit a Project Manager to work for the IT Director. B&B led discussions with the executive team, including the IT Director, to best understand recent evolution, organization structure, business model, personnel, current processes, needs, challenges, and goals. The conversation was interactive, candid and open. The Company viewed IT as under producing rather than as a strategic resource to partner on business evolution. B&B was offered the exclusive to search for a Systems Manager and turned it down. B&B reached out to the CEO and made the recommendation that the biggest road block to success was the IT Director and if IT was to be a true business partner, then new leadership was required. After this conversation, we were retained to source a new IT Director.

RESULTS - B&B established a search process with milestones of delivery; identified and introduced four highly qualified candidates; and had a new IT Director aboard within 90 days. The end result is a more interactive IT function that is providing value-based intelligence to both internal and external customers, and active participants in the business planning process.